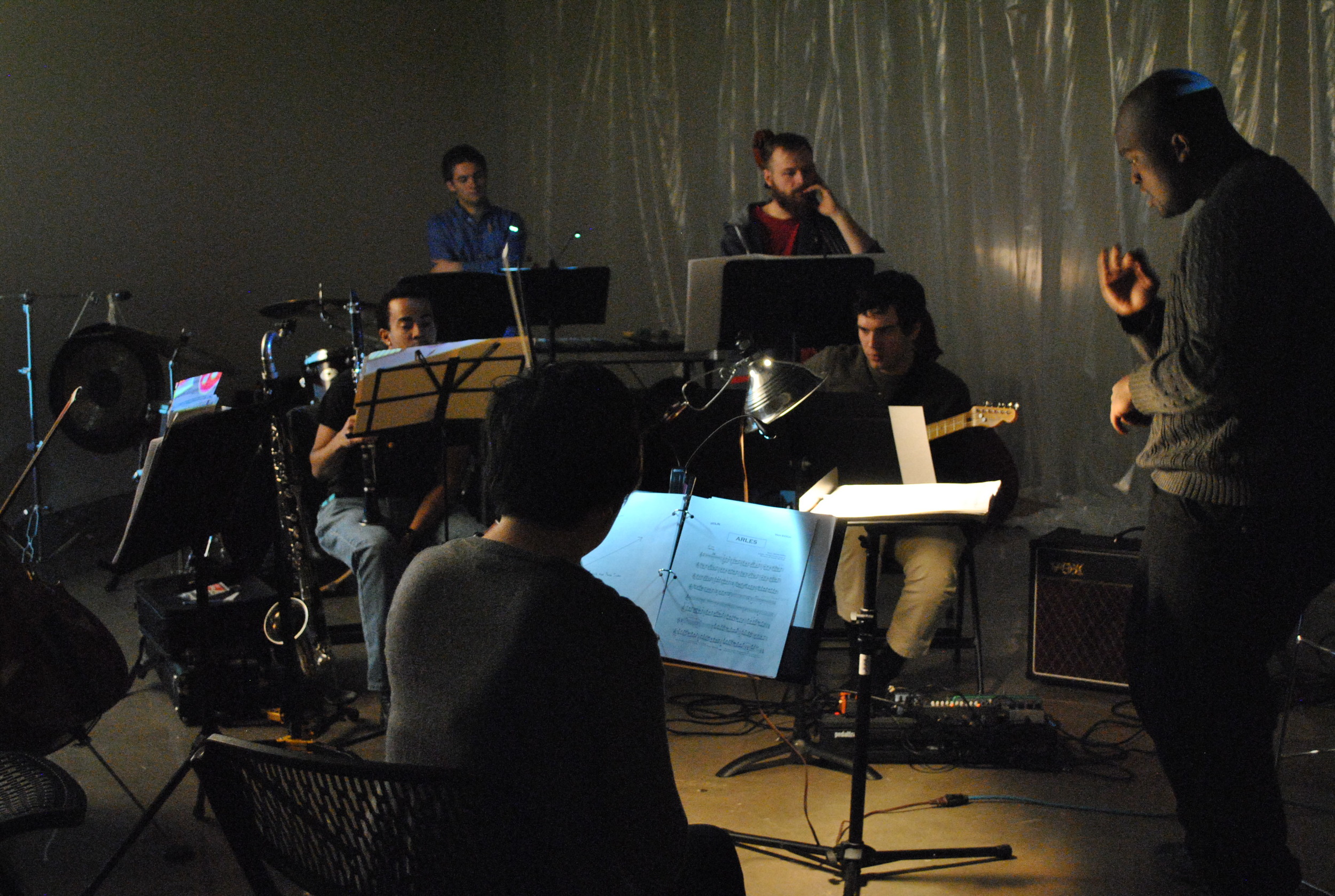 Six Ways to be Alone threads together three musical works that explore heartbreak - its impact on personal circumstance and its effect on the human condition.
The program begins with the world premiere of Herzstück (Heartpiece), written by New York composer John Stulz for The New Philharmonic. Herzstück is incidental music to an imagined performance of a bizarre yet romantic theater work of the same name by the postmodern German playwright, Heiner Müller. We enter the musical narrative at the climax of the play - the point at which a Lover discovers his Beloved's heart to be a brick. The Beloved's response: "Yes. But it only beats for you."
The title work, Six Ways to Be Alone by Los Angeles composer Ben Phelps, is a song cycle that tells the devastating personal story of love found and love lost as experienced personally by the composer and recast to the feminine form. The work draws inspiration from Austrian musical icon, Arnold Schoenberg's masterpiece, Pierrot Lunaire, as well as from popular song forms. It tackles the what ifs and what-the-effs that terrorize the psyche of heart break victims in dramatic, poignant and almost operatic fashion.
Finally, the magnum opus of the program, a video opera by Bang on a Can composer, Michael Gordon entitled Van Gogh reads like a minimalist biopic detailing the artistic and emotional chronology of the great Dutch artist as mapped from six letters that he wrote to his brother Theo at six different points of his life and from six different parts of Europe. Gordon's minimalist music and the abstract video art created by the Uzbek video artist Sukhrob Nazimov engender a profoundly unique operatic experience.
6 Way to Be Alone | The New Philharmonic
Vimbayi Kaziboni, conductor
Aaron Markley, production
Paige Reitz, staging
Shawn Hammer, sound
Amanda DeBoer Bartlett, soprano
Drew Duncan, tenor
Jonathan Mueller, baritone
Christine Beard, flutes
Brian Levels, clarinets
Katelyn Kukoly, violin
Brian Sherwood, viola
Hannah Mayer, cello
Max Stehr, bass
Ben Eisenberger, guitar
Stacey Barelos, piano
Zack Bresler, percussion
Jared Brown, percussion